What Is Value Investing?
Value investing is an investment strategy that involves picking stocks that appear to be trading for less than their intrinsic value (what the asset is worth). The greater the difference between the two amounts, the greater the potential return that can be earned. Warren Buffett, who is arguably the most famous value investor, has dedicated himself to the task of finding undervalued companies, buying their shares, and patiently waiting for the share price to increase as other investors come to the same conclusion.  
There are a variety of reasons why a company's share price might be undervalued, such as bad news or market crashes (think of March 2020) that cause investors to overreact, or stocks may simply be unnoticed and fly under investors' radar because they are poorly covered by research analysts. Other times, the company or sector in general has fallen out of favour because investors have turned their attention elsewhere, or the company is in a cyclical industry that is currently at the low point of its economic cycle. Regardless of the reason, these stocks represent opportunities for those who are willing to do their homework to identify them.
What to Look for in a Great Value Stock
Many investors will look at the price-to-earnings (P/E) ratio of a company and compare it to the historical ratio or to that of similar companies. In both cases, a low P/E ratio can be a sign that the shares are undervalued.
The P/E can certainly be a starting point, but value stocks generally have other characteristics that one should take into consideration:
It is a blue-chip stock (mature business). The company has been around for many years and is generally considered to be a leader in its industry.
The company's revenue is still growing but at a slower pace. Its revenue is predictable, even in a recession.
Earnings are consistent and still growing with few surprises.
Debt is being paid back and the number of shares outstanding is decreasing, which is a sign the company is confident about its future.
Certain value investors look for a company that also pays a dividend. That way, they can at least receive some income while they wait for the share price to increase.
How to Get Started with Value Investing 
Since value investing requires an analysis of a company's financial statements, it may prove confusing for some investors.
Fortunately, National Bank Direct Brokerage offers a tool from Trading Central called Value Analyzer, that helps you with 8 graphs, to easily & quickly understand why a particular stock matches the principles of value investing. It can help you check whether the company has a solid track record for its business performance, and help you understand whether that company's shares are trading at an attractive price.  All the work is done for you and is presented in an easy to understand table.
Value Analyzer will input a company's historical revenue, earnings and growth rate into its proprietary system and provide you with an easy-to-understand traffic light indicating the estimated rate of return. You can modify the growth rate used to be more conservative or aggressive and see the outcome on the chart.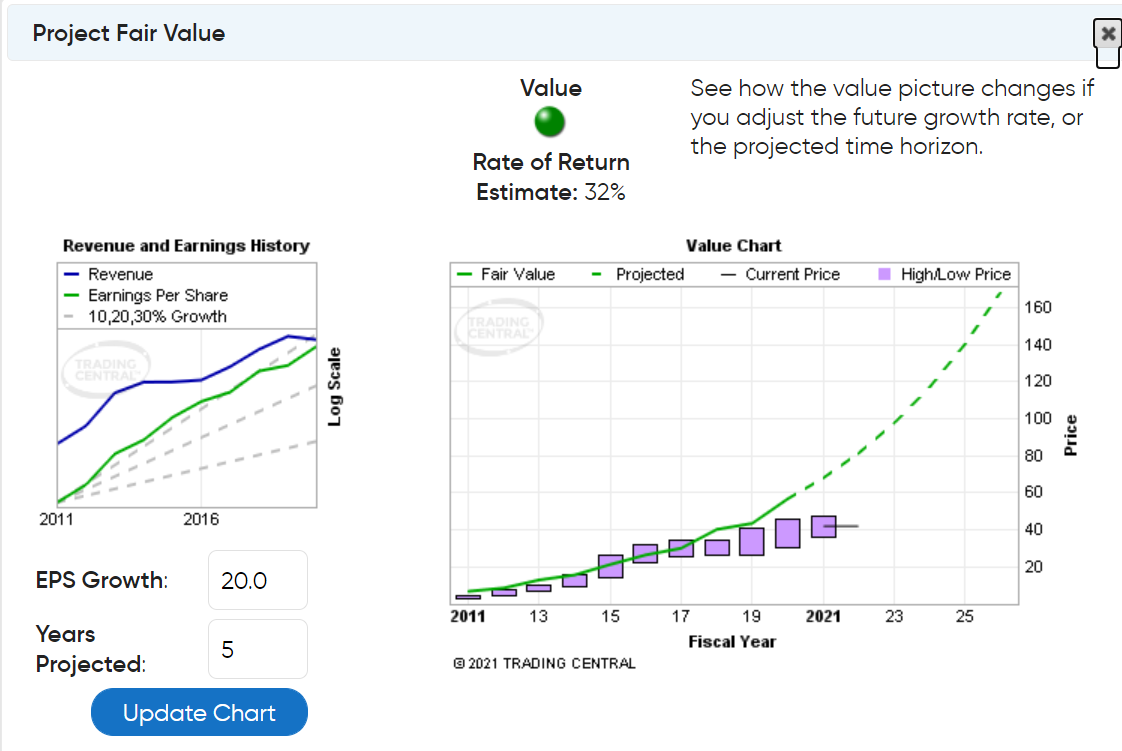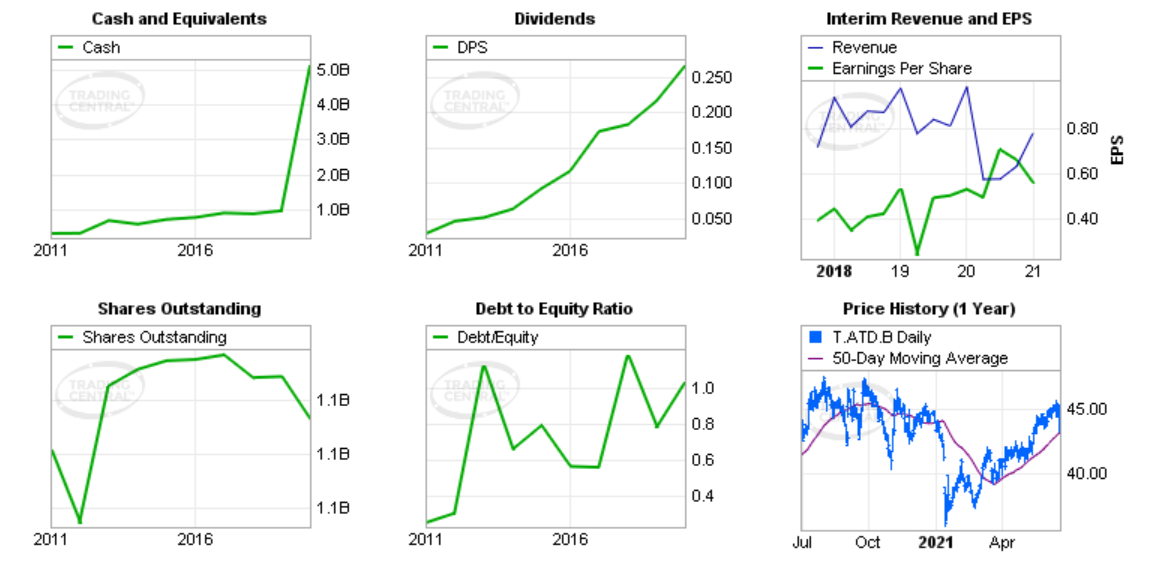 The tool also displays the last 10 years of relevant financial data on revenue, EPS, debt/equity, DPS, cash holdings and shares outstanding in an easy-to-use format so the value investor can better understand the company's current trend. 


How Do I Find Value Stocks?

As previously mentioned, one of the drawbacks of value investing is the amount of time spent researching individual stocks to find the right candidate. Value Analyzer helps you with that task by providing you with a pre-screened list of value stocks for Canadian and U.S. securities. 


Each stock in the list can be further analyzed by clicking on the symbol. Finally, for those of you who want to search using specific criteria, a value screener generates a list of the most common value criteria for you to work with. To learn more, click on our YouTube video: Discover Value Analyzer.

Unleash your inner Warren Buffett with the help of Value Analyzer!