TSXV is one of the world's largest global public venture markets and benefits from a diverse roster of companies including businesses in sectors such as clean technology, life sciences, and energy.
While there's no guarantee of returns when investing in any emerging company (whether it's public or private), TSXV listed companies offer a number of potential benefits:
1.   Venture Growth Equity
TSXV listings are often high-growth companies from a range of sectors responsible for innovative products and businesses. The average market cap of the companies listed on TSXV is approximately $29 million - this means that investors have the opportunity to invest in companies at their formative stage. One way to identify growing companies is by tracking the TSX Venture 50, a yearly ranking of the top performing companies from each of five industry sectors. The average TSX Venture 50 share price performance was 94% year-over-year in 2018, and from 2006 to May 2019, 99 TSX Venture 50 companies have graduated to TSX.
2.   Benefit of Liquidity
Over 17 billion shares have traded on TSXV year-to-date. What does this mean? Many growth companies stay private, but the ones which go public give you the option of purchasing shares -- shares which have more liquidity and can be sold easier than those of a private company.
3.   Comfort of Regulation
Unlike public companies, private companies are not obligated to disclose important information about the financial health of their company. TSXV is a fully regulated junior market with listing and reporting standards that must be met by all TSXV listed companies - this regulatory oversight gives investors the comfort that public disclosure is available to conduct their own diligence. As TSXV companies grow, some of them may eventually meet TSX listing requirements and choose to graduate to TSX. When and if they do, their shares may be exposed to a wider market, which may enhance liquidity for their shareholders. To date, over 650 companies have followed this path. In fact, as of May 31, 2019, one in five companies on the S&P/TSX Composite Index is a graduate of TSXV.
4.   Diversified Investment Opportunities
Investors have access to approximately 1,700 TSXV listed companies across 12 industries (including mining and technology). For example, the top industry performers in 2019's TSX Venture 50 were:
Mining: Westhaven Ventures Inc., 980% share price increase
Energy: Alvopetro Energy Ltd, 137% share price increase
Technology: Kraken Robotics Inc., 111% share price increase
Diversified Industries: theScore, Inc., 88% share price increase
Clean Technology & Life Sciences: Arch Biopartners Inc., 185% share price increase
Where can you get more information on TSXV-listed companies?
Until recently, non-institutional investors had to search a wide variety of sources to compile data and receive news of public companies -- even then their information could be incomplete and even misleading. Fortunately, this process has been made easier through the introduction of TMX Matrix, a financial screener that can be used to easily gain the same insights into deals as market insiders. With access to financial data, investors are empowered to make better decisions, gain deeper insights, and unlock unique growth opportunities.
So how do you invest in a company listed on TSXV?
The process of investing in a TSXV company is the same as that for a TSX company: once you've done your due diligence and find one or more companies that interest you, contact your broker or access your brokerage account and reference the ticker symbol of those companies.
-------------
All data as of May 31, 2019, unless otherwise noted.
Source: TSX/TSXV Market Intelligence Group and World Federation of Exchanges.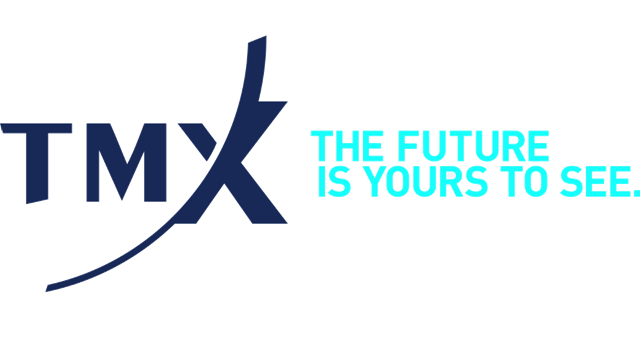 This article is for information purposes only, and is not intended to provide any type of advice. This article is not an endorsement or recommendation of any companies, industries or sectors referenced herein. Please seek professional advice to evaluate specific investment strategies. TMX Group Limited and its affiliates are not responsible for any errors or omissions in, or your use of, information in this article or information accessed through links. This article is also not an endorsement, recommendation or invitation to purchase securities listed on, or to list on, TSXV or TSX. Listing on TSXV or TSX does not guarantee the future performance of a security or an issuer. US persons may not access the Canadian markets directly, and any questions about or interest in investing in the Canadian markets should be directed to a US broker.